Curiouser and Curiouser:
150 Years of Alice in Wonderland
October and November 2015

This fall the Library will celebrate the 150th anniversary of the publication of Lewis Carroll's classic Alice's Adventures in Wonderland. This program is made possible thanks to the Friends of the Library. 
For more information contact: Lesley Lambton, Adult Program Coordinator, 203-438-2282 x11013, lalambton@ridgefieldlibrary.org
---
Programs & Events

Wednesday, October 7, 2015
Field Trip to the Morgan Library and Museum on Madison Avenue in New York City
As part of our celebration of the 150th anniversary of the publication of Alice in Wonderland, we are organizing a field trip to the Morgan Library in New York City to view their special exhibit Alice: 150 Years of Wonderland. 
This exhibition will bring to light the curious history of Wonderland, presenting an engaging account of the genesis, publication, and enduring appeal of Lewis Carroll's classic tale, Alice's Adventures in Wonderland. For the first time in three decades, the original manuscript will travel from the British Library in London to New York, where it will be joined by original drawings and letters, rare editions, vintage photographs, and fascinating objects—many never before exhibited.
We will leave Ridgefield at 8:30 AM and return by around 5:30 PM.  We will have the privilege of a special tour led by exhibit curator Carolyn Vega, plus a docent-guided peek at some of the Morgan's permanent exhibits.  A mid-day break of several hours will allow time for sightseeing, shopping and lunch at the Museum's cafe or elsewhere in the neighborhood (lunch is not included in the ticket price).
A $40 per person charge covers museum entry and round-trip transportation.  Purchase your tickets here.
---
Saturday, October 10, 11:30 AM to 1 PM
Drawing Workshop with Jamison Odone - For children ages 6 - 10.
Jamison Odone is the author and Illustrator of Alice's Adventures in Wonderland, an original stick figure representation of the story.  This workshop will introduce children ages 6 to 10 to the story and provide an opportunity to create a mural with the author. Please register.
---
Friday, October 16 and Saturday, October 17
Fall in Love with Ridgefield

Keep an eye out for Alice in Wonderland inspired scarecrows during the Fall in Love with Ridgefield celebrations.
---
Monday, October 19 through Sunday, November 22
Exhibit: Alice in Wonderland - Stick-figuratively Speaking by Jamison Odone
From October 19 until November 22, a selection of 40 pen and ink illustrations by illustrator Jamison Odone from his recently reissued Alice in Wonderland, Stick-figuratively Speaking will be on view in the Library's Ruggles Fine Arts Reading Room. This is a reissue of the version illustrated by Odone which was released first under the series, Stickfiguratively Speaking in 2010. This 150th anniversary edition is Lewis Carroll's tale of Alice, completely illustrated in stick figures. Publishers Weekly had this to say about Odone's rendition of Carrol's story, "Odone's retelling of Alice's Adventures in Wonderland reinvents the world...with all the whimsy and wonder of a child chasing a mysterious white rabbit. Mixing text with stick figure illustrations, Odone's lighthearted take on the characters is refreshing; it allows the story to breathe and see itself in a new and magical way."
---
Saturday, October 31, 5:00 - 8:00 PM
Halloween!
The Terrace @ The Aldrich Contemporary Art Museum
Enter the fantastical world of Alice, the Mad Hatter, Cheshire Cat, and the Red Queen at The Aldrich. Get your picture taken in front of the larger-than-life Alice in Wonderland-themed photo booth, and get a sense of what it would be like to be shrunk down to her size and see your photo projected on the wall of the Museum!
---
Tuesday, Novem
ber 3, 3:00 - 4:30 PM
Unbirthday Party - A Mad Hatter's Tea Party for Boys and Girls ages 6-10
The Garden House @ Keeler Tavern Museum
Celebrate your unbirthday at this party for children ages six - ten. There will be characters to entertain the guests, and a light lunch will be served. Fun and games will then commence! Tickets are $10 per person. Registration and payment is at Children's Services at the Library.
---
Tuesday, November 3, 7:00 PM
Lecture: The Wonder of Wonderland: Lewis Carroll's Alice in the 19th Century and in Our Own Time with Dr. Mark Schenker
On the occasion of the 150th anniversary of the publication of Alice's Adventures in Wonderland (1865), Mark Schenker, Dean of Academic Affairs in Yale College, will discuss Lewis Carroll's remarkable book as a product of the Victorian Age and its "nursery culture"; as a gentle subversion of that same culture; and as a work that transcends its own time in continuing to engage children and adults alike.
Click
here to listen to Mark Schenker's lecture - (apologies that the last 10 minutes of the lecture is cut off!)

---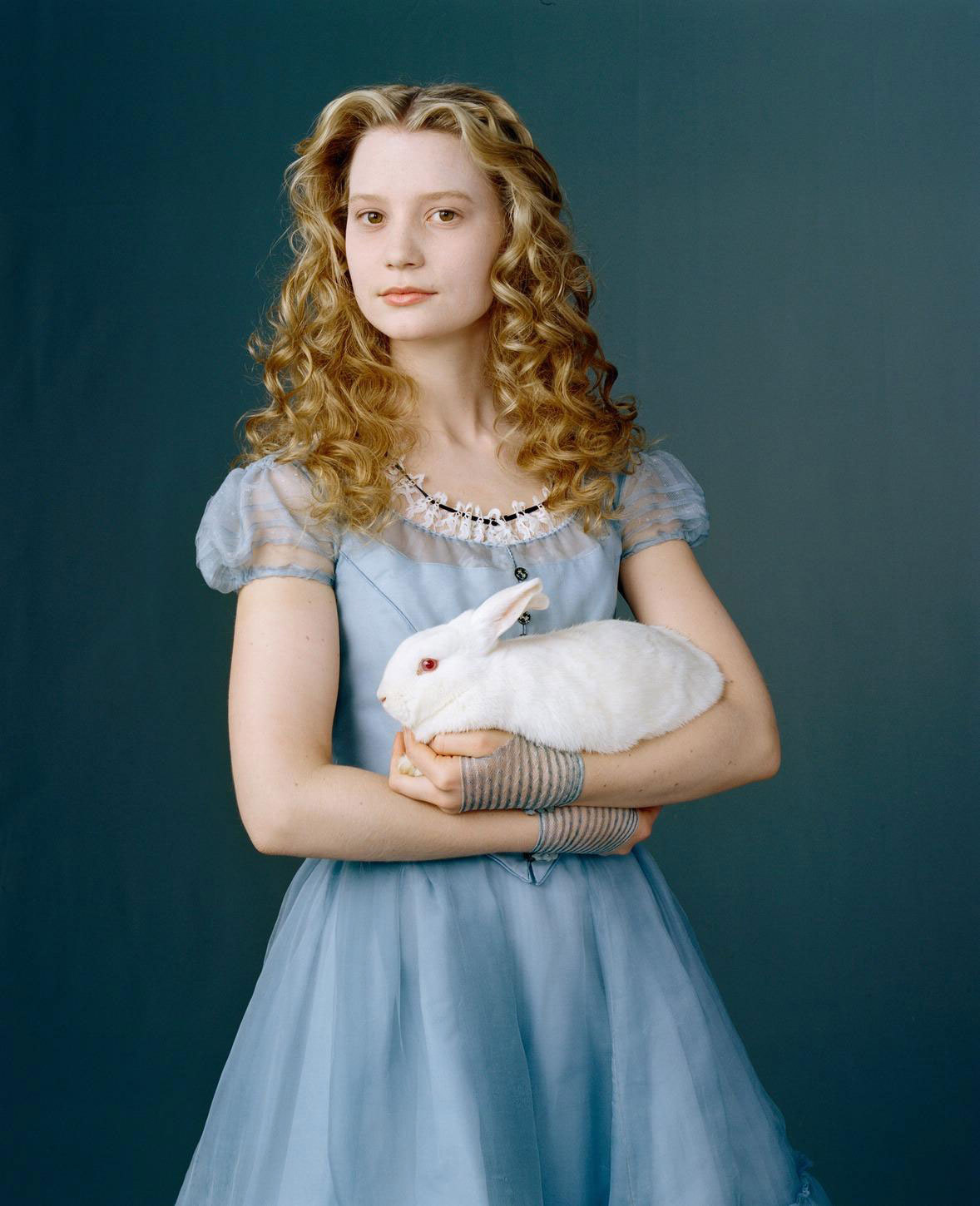 Saturday, November 14, 1:00 PM
Book to Movie Screening and Discussion of Alice in Wonderland with Mark Edwards.
Join us for a film screeing of Tim Burton's Alice in Wonderland starring Mia Wasikowska, Anne Hathaway, Johnny Depp and Helen Bonham Carter. The film will be introduced and a discussion will follow led by Mark Edwards.
Mark Edwards teaches media studies at Sacred Heart University. His book Pirates on Dinosaur Island was published in the spring of 2012 by Gemma Media, and his play Ladies in Hats was a Kennedy Center semi-finalist and was performed in the Boston Playwrights' Theatre Marathon in 2010.  Edwards is currently writing a column on science fiction television for Space and Time magazine, and teaches an Art of Science Fiction and Fantasy writing course for the M.F.A. program at Lesley University.  
Please register

---
Tuesday, November 10, 7:00 PM
Book Discussion: Alice's Adventures in Wonderland and Through the Looking-Glass by Lewis Carroll
Join us for a discussion of the complete Alice (Alice's Adventures in Wonderland and Through the Looking-Glass) by Lewis Carroll.  The discussion will be led by Assistant Library Director Mary Rindfleisch.
While originally created as a simple story for a young acquaintance of the author's, Alice's Adventures in Wonderland can be read on a multitude of levels, providing enjoyment and discovery for adults as well as children.  In addition to being a ripping good adventure story, the text is full of literary references, coded allusions to social and political trends and personalities of the Victorian era, logic and mathematics problems, and delightful puns and riddles.  In the words of Alice expert and annotator Martin Gardner, "no joke is funny unless you see the point of it, and sometimes a point has to be explained."
 Adults and teens are invited to come together to explore some of these "points."  Gardner's annotated edition (available in numerous print and digital editions) is recommended but not required.
Please register.
---
Thursday, November 19, 5:30 - 7:00 PM - Register
Reading Is a Family Affair: Alice's Adventures in Wonderland - retold and illustrated by Jamison Odone
Reading is a Family Affair is a parent and child book discussion for children in grades 3 – 5. A pizza dinner will be served before the discussion.  Registration is in person in Children's Services beginning October 21. A $5 per person deposit is collected at the time of registration that will be refunded when the family attends the program.
---
Sunday, November 22, 2:00 PM
Gregory Maguire: Green Witches, White Rabbits and Wild Things
New York Times-bestselling novelist Gregory Maguire, author of Wicked and After Alice and three dozen other books for adults and children, will speak on the place of childhood reading and writing in his growth as a writer, with special appreciation for his friend and mentor, Ridgefield's own Maurice Sendak. Maguire's Wicked inspired the Broadway blockbuster musical of the same name, now celebrating its twelfth year on Broadway and tenth year in London's West End.  Maguire's 2015 Boston-Globe Horn Book Honor Book winner, Egg & Spoon, is in development as a film for Universal Studios. Gregory Maguire is also a critic, reviewing occasionally for the New York Times Book Review; he is the author of Making Mischief: A Maurice Sendak Appreciation. For this ARTalk, Maguire will give an illustrated talk, followed by a short interview and an opportunity for Q and A. PVA
Gregory Maguire received his Ph.D. in English and American Literature from Tufts University, and his B.A. from the State University of New York at Albany. He was a professor and co-director at the Simmons College Center for the Study of Children's Literature from 1979-1985. In 1987 he co-founded Children's Literature New England.  Maguire has lectured on art, literature, and culture both at home and abroad. He lives with his family near Boston, Massachusetts.
Copies of of Wicked, After Alice, Egg & Spoon and Making Mischief will be available for sale and signing thanks to Books on the Common.
Please register.
---
Program Sponsors & Partners

Friends of the Ridgefield Library
The Ridgefield School of Dance
The Aldrich Contemporary Art Museum


---
Resources for Alice in Wonderland
Macmillan Readers 150 Years of Alice Resources
Lewis Carroll Resources
Find out about Alice in Wonderland programs taking place around the world plus many other resources.
Discovery Education
Resources for teachers and more
Alices Adventures in Wonderland Illustrated by Salvador Dali
---
Ridgefield Library | 472 Main Street, Ridgefield, Connecticut 06877 | 203-438-2282 | Directions